November 1, 2021

About Chiddingfoldnews.org.uk bottom of page
Music Contacts Archive What's On Emergency
Police Reports Tipteerers Life StyleMOBIL Web
Chidd News You Tube Channel
chiddingfoldnews.org.uk Webutation
Chiddingfold News

---
July 24, 2022

Village Hall film show

Friday, July 22nd

Operation Mincemeat

Cinema details

Ebernoe Horn Fair On Monday 25th
Beer Tent
Cricket Match
Eveneng Sheep Roast
Evening Music Petworth Town Band
---
July 11, 2022

Ted's Garden Open Day
Sunday July 31st 12 Noon - 4pm Garden Railway
£ 7 Adults Children Free Entrance Inclueds Tea & Cake
Coxcombe Cottage,
Woodside Road,
Chiddingfold GU8 4QD
Proceeds shared between St Mary's Church, Chiddingfold &
Macmillan Cancer Surport Midhurst
Macmillan will be holding a raffle
We will also be giving a donation to the British Red Cross Ukraine appeal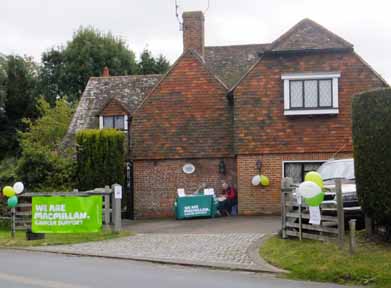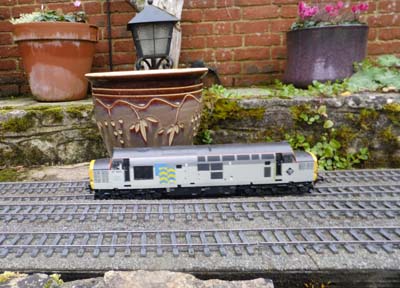 ---
News Release Issued by Waverley Borough Council
Date: Tuesday 12 July 2022
Please don't visit Frensham Great Pond and Common this weekend
Waverley Borough Council is, once again, appealing to residents and visitors to avoid heading to the beach at Frensham Great Pond and Common on hot days, and particularly this weekend which is forecast to see very high temperatures
.

The site, which is a Special Protection Area and sanctuary for wildlife, saw a huge influx of visitors last weekend, resulting in a number of issues including illegal and dangerous parking, BBQs, littering, dogs on the beach and dog fouling as well as disrespectful and threatening behaviour towards members of the team on site.
As well as working hard to clear up litter – 79 bags of litter from Saturday morning to Monday morning, some of which was dumped by empty bins - the council's countryside rangers and enforcement officers had to also remind a number of visitors not to light BBQs despite obvious signage on site stating no BBQs or fires.
Cllr Kika Mirylees, Waverley Borough Council's Portfolio Holder for Health, Wellbeing, Parks and Leisure, said:
"We know that the hot weather makes Frensham a magnet for many, but our advice is please don't come to the site when it is hot as it will be very busy and the car park will fill up early. If there are no spaces in the car park, visitors are reminded not to park on surrounding roads which can cause potential obstacles for emergency vehicles and cause traffic jams and that they should either return home or visit somewhere else.
"It was particularly frustrating to hear of the huge amounts of litter left, but also the numerous BBQs that our rangers found; these can cause devastating fires such as the ones seen recently on Ash ranges and at Bisley and there is currently a very high fire risk in the Southeast so please leave the BBQs for your back garden. It was also disappointing to hear of the verbal abuse and threatening behaviour our countryside rangers, enforcement and car park officers were subjected to by a number of people on site. This is simply unacceptable and will not be tolerated. The council has now appointed Security Guards to manage areas of the site and support the team.
"This area is for people to enjoy not to destroy. It is first and foremost a nature reserve. If you wish to drink and eat, take your litter home with you and do not endanger the plants and wildlife through inconsiderate behaviour."
Car parks are provided at both the Great Pond and Little Pond by Waverley Borough Council and the National Trust. However these car parks become full very quickly, especially in good weather and school holidays.
Please can all visitors remember:
To always park safely and considerately.
If the car parks are full and you cannot park safely then please do not visit. Do not park on the roads around Frensham as these are rural clearways.
No BBQs or fires to be lit anywhere in the area
Make sure litter is disposed of in bins or, if they are full, take your rubbish home (this includes dog waste).
Swimming is allowed only in the two designated areas.
Dogs are not permitted on the beach areas. Elsewhere, to protect ground nesting birds, dogs must be kept on a short lead between the months of March and August.
---
As you will be aware, we are currently experiencing a Level 3 heatwave. We are being advised to look after ourselves, especially by drinking lots of water – but remember that your trees will need extra water too! Top tips for looking after trees in hot weather:
Give your trees plenty of water. It would be hard to overwater them in these conditions! Increase your watering frequency and provide emergency watering to whip plantings.
Weed your trees. This involves clearing the area around the trees of grass and other plants to reduce competition and increase the amount of moisture that the trees can receive. This should be done by hand – pulling up the grasses and trying to bring out the roots.
Monitor your trees. Look for signs that they are struggling – are they wilting? Are the leaves turning brown and crunchy? They need more water before it's too late!
---
February 24, 2022

Queen's Platinum Jubilee.
Saturday 4th June Chiddfest
Sunday 5th June 12 Noon - 4·30 Village Fete
---
March 2, 2022

---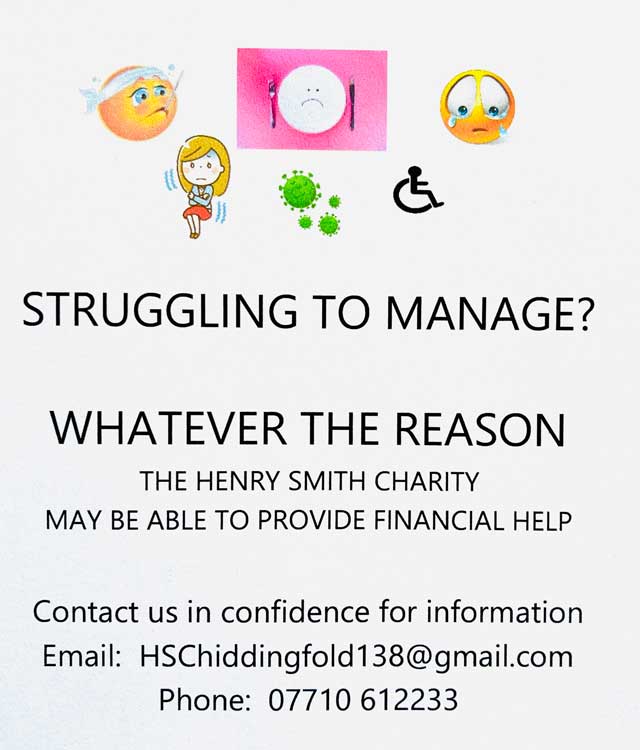 ---
---
October 1, 2021
Several of the films coming up may be in high demand, so please remember if you want to guarantee your seats for the screening, and be sure to arrive promptly to ensure you get first pick of the available seats. YOU CAN SAVE MONEY WITH OUR SEASON TICKETS.
Village Hall Cinema tickets + info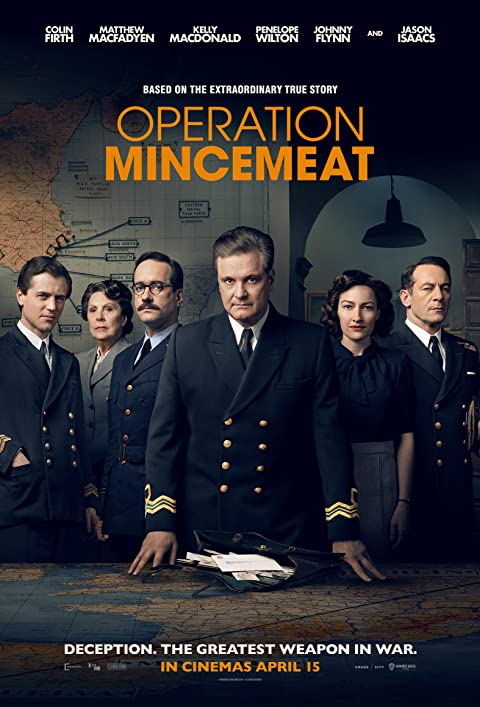 Friday, July 22nd

Operation Mincemeat


Online Booking ONLY
Link Here

Doors 7·30pm, Film 8·00pm
Running time: approx. minutes 98 (+ 15 minute interval)

BBFC Certification: 12


It's 1943. The Allies are determined to break Hitler's grip on occupied Europe, and plan an all-out assault on Sicily; but they face an impossible challenge -- how to protect a massive invasion force from potential massacre. It falls to two remarkable intelligence officers, Ewen Montagu (Colin Firth) and Charles Cholmondeley (Matthew Macfadyen) to dream the most inspired and improbable disinformation strategy of the war -- centered on the most unlikely of secret agents: a dead man. Operation Mincemeat is the extraordinary and true story of an idea that hoped to alter the course of the war -- defying logic, risking countless thousands of lives, and testing the nerves of its creators to breaking point.

Adult Ticket Price £6
Child Ticket Price £3


Chiddingfold Cinema Latest News
Face Book

Chiddingfold Cinema on FACE BOOK
---
With thanks to the wonderful audience at the Cinema on Friday 4th March for their donations of £115 for Ukraine. Using the Big Give Appeal https://donate.thebiggive.org.uk/ukraine-refugee-appeal the Government matched the donation and together with Gift Aid it meant that £258.75 went to DISASTERS EMERGENCY COMMITTEE (DEC).
We will continue to have our donations bucket at all future screenings until this crisis is over.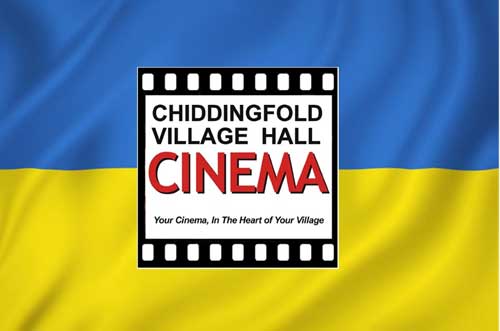 Next Month
Belfast Friday, May 20th 8:00 pm Cert 12A
Oscar winning film for Best Screenplay 2022. Semi autobiographical, this poignant story of love, laughter and loss is based upon true events of Kenneth Branagh a young boy and his working class Belfast family experience the tumultuous late 1960s. The film stars Caitríona Balfe and Jamie Dornan as a young couple struggling to keep their family safe in 1960s Belfast amidst The Troubles, a decades-long period of violent unrest in Northern Ireland. Seen through the eyes of Buddy the 9 year old protagonist (Jude Hill) with Judi Dench and Ciarán Hinds as his grandparents. With the music of Van Morrison Belfast will leave you laughing and crying..
∫ ∫ ∫ ∫ ∫ ∫
Save £5 with a Season Ticket. Season Tickets can be used to obtain a discount – we simply stamp three slots rather than the usual one, so a pair of ticket costs just £25. If you don't already have one (and why not?!) then buy one now and take advantage of the £5 saving immediately. We expect demand to be high, so book now to avoid disappointment! For further details, especially any advance ticket enquiries or if you are interested in joining us as a volunteer, please contact Matthew Lacey on 01428 683120, or email cinema. admin@chiddingfold-hall.org.uk That's all for now, hope to see you at a screening soon!
Tickets for each film, (except 'Pay What You Like') cost £6 (£3 for children under 15) on the door, Season Tickets are also available.

Licensed Bar & refreshments before showing and in interval
A Channel 5 production company came to Chiddingfold Village Hall Cinema on Thursday night, 5 February
to film the Sing-along production of 'Mamma Mia'
The Village Hall Cinema attracted a good crowd from all around Chiddingfold for this performance.
It was a lively evening with lots of singing and even dancing - More
Village Hall
Coxcombe Lane,
Chiddingfold, Surrey GU8 4QA www.chiddingfold-hall.org.uk/
Village Hall
---
November 24, 2011

If anyone phones you up about problems with your computer
---
The Air Ambulance service in Kent, Surrey and Sussex costs around £ 3 million annually to stay airborne. Receiving no funding from the Government or the National Lottery the charity is entirely dependent upon the generosity of the public to support the two helicopters, based at Marden and Dunsfold.
October 18, 2011
Two new specialist doctors have joined life-saving charity the Kent, Surrey and Sussex Air Ambulance Dr Magnus Nelson was born in Canterbury, grew up in Wingham and went to Sir Roger Manwoods School in Sandwich. He joins the charity on a six-month secondment from the Royal Sussex County Hospital in Brighton Dr
Mark Salmon joins the trust on a 12-month secondment after also working at St George's where he qualified in 2003.

More on The Air Ambulance
Surrey Air Ambulance is a charity which relies almost entirely on public donations and receives no National Lottery funding.
The helicopter carries a specialist doctor and Critical Care Paramedic who can carry out advanced medical procedures at the scene, giving patients the best chance and quality of survival.
---
International News
What is happening in the middle East!
---
Help needed at Lunch Club!

Could you help us once a month on a Friday?
We are seeking volunteers to help lay tables, serve and clear away for our over 60's Lunch Club
from 10.30am to about 2pm with lunch included.
It is rewarding and friendly and we are happy to work around the school term times.
You are more than welcome to come and see how we do it all with no obligation.
Just contact Georgia on 68 3120 or email for more details.
---
---

…and finally
If you do run into debt problems, don't ignore them and hope they will go away - they won't.
Get advice as early as possible. See the Citizens Advice web site,
www.adviceguide.org.uk on how
confidential, independent money advice.
www.adviceguide.org.uk
---
I've written many pieces in our Parish magazine about our bells;
at St Mary's Chiddingfold
John

.

By now I hope you appreciate that we have a very special legacy in these bells, and I do hope that the village is a much better place for having them. (It would be a very sad thing to NOT have them surely!)

However, I, and the other bell ringers, are mindful that our ringing is intrusive, (loud).
Despite our best efforts, there are occasions when the music is not at it's best, particularly when practice and learners are involved! Whilst we have some sound-control, the sound of the bells does reach parts that other music does not!

So I am asking the village, and anyone else affected, to let me know your views - More
---
About Chiddingfoldnews.org.uk
New Parish council web site www.chiddingfold-pc.gov.uk/ - Click Here
The idea is a local news magazine not in competition with the Parish Magazine
Parish Magazine
The Parish Magazine.
60p per copy, £7 annual subscription
Copy date 16th every month
except December,when it is 11th.
Parish Magazine
Parish council web site
www.chiddingfold-pc.gov.uk/ - Click Here


Don't Panic Chiddingfold does not have
heath / bush fires - Earthquakes - Tsunamis -
Only some parts of the village gets floods
In 1987 the electric was off for 10 days we managed
- More
---
December 3, 2010
For life-threatening emergencies please dial 999.
For immediate help with general local issues please contact the Parish Office:
T: 01428 683906
E: clerk@chiddingfold-pc.gov.uk
For general emergency information, please visit the Waverley Borough Council web site -
http://www.waverley.gov.uk

---
To send stories or articles Contact us - see below
Articles preferred as attachments in Rich Text Format &nbsp &nbsp any pictures as separate attachments
For listing music events in the area,
mainly electric rock and blues
Originally what was on at
Chiddingfold Music Club
that web page is just a menu now
Old Music Page

Bands that have been listed here
or are booked in the future
Band details
Archive is where the old stories go
Pictures of Events that was news last year
Contacts is a list of organizations and businesses
in the village and phone numbers and e-mail addresses
some web pages
---