About Chiddingfoldnews.org.uk bottom of page
MusicContacts Archive Whats On Emergency
Police Reports Tipteerers Life StyleMOBIL Web

Village Hall film show

Girl on the Train

Friday, Febuary 17th 8 pm

Cinema details

Chiddingfold Neighbourhood Plan – Public Consultation
Friday 27 January 4pm-9pm & Saturday 28 January 10am-5pm in the Village Hall
What is Neighbourhood Plan Photos of Event & Report More Details
What is a Neighbourhood Plan? To remind you, these are relatively new planning documents which were introduced by the Localism Act which came into force in April 2012. They are intended to give local communities a greater say in guiding the future development and growth of an area and relate to the use and development of land and associated social, economic and environmental issues (such as housing, transport, heritage and employment). Neighbourhood plans must however, conform to the National Planning Policy Framework (2012) and the emerging Waverley Borough Council (WBC) Local Plan, Part 1 of which was published in 2016. They cannot be used to resist appropriate development. Our Neighbourhood Plan will cover the period 2013-2032 and we aim to complete it by the end of 2017.
---
February 15, 2017

Litter Blitz is Saturday 11th March
---
February 15, 2017

Chidd Fest Saturday May 20th at Coxcombe Lane Recreation Ground
Starts 1.30pm Chiddingfold's very own music festival for all the family Previous 2015
---
December 4, 2016
Several of the films coming up may be in high demand, so please remember if you want to guarantee your seats for the screening, go to Chiddingfold Post Office to purchase your tickets in advance, and be sure to arrive promptly to ensure you get first pick of the available seats. YOU CAN SAVE MONEY WITH OUR SEASON TICKETS.
Village Hall Cinema tickets + info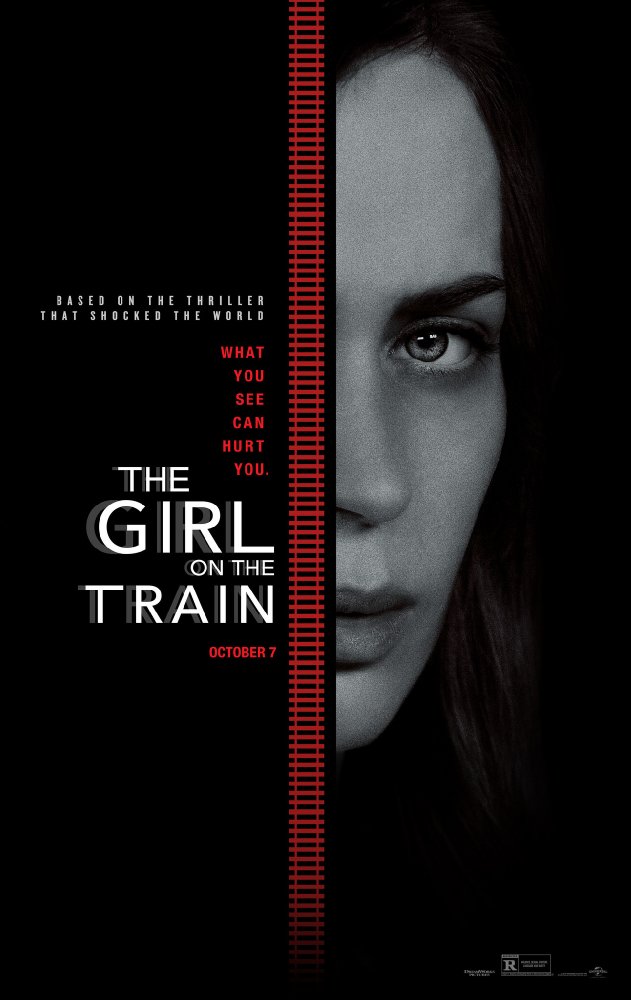 Friday, Febuary 17th
Girl on the Train


Doors 7·30pm, Film 8·00pm

Running time: approx.112 minutes (+ 15 minute interval)

BBFC Certification: 15

Starring

Emily Blunt as Rachel

Haley Bennett as Megan


Drama, based on the best-selling novel by Paula Hawkins.
Every day Rachel takes the train to work which passes the house she used to share with her husband.
He still lives there with his new wife and child, and Rachel takes the opportunity to watch them from her carriage window.
One day she catches a glimpse of something shocking, but is her memory playing tricks?

Adult Ticket Price £5


---
Tickets for each film cost £5 (£3 for children under 15) on the door,
or in advance from Chiddingfold Post Office.
Season Tickets are also available from both locations.
Next Month:
I Daniel Blake, Friday, March 3rd 8:00 pm
Starring Dave Johns as Daniel & Hayley Squires as Katie Winner of the Palme d'Or at the Cannes film festival, and nominated for several BAFTAs, this heartfelt, angry attack on the dehumanising effect of modern bureaucracy sees director Ken Loach return to the social justice themes of his early work like Cathy Come Home. In a world of automated assessments and computerised unaccountability,
Daniel and his friend Katie struggle to ensure they are not crushed by their circumstances or the system designed to help. I defy you to remain unmoved by the foodbank scene. Powerful...
A Street Cat Named Bob
Starring Luke Treadaway as James & Bob the Cat as Bob
Comedy drama following the feelgood true story of how a part-time busker and recovering drug addict had his isolation broken and his life transformed by meeting a stray ginger cat. The two strike up a partnership and step by step help each other become stronger, happier and more successful. Uplifting stuff.
∫ ∫ ∫ ∫ ∫ ∫
Save £5 with a Season Ticket. Season Tickets can be used to obtain a discount – we simply stamp three slots rather than the usual one, so a pair of ticket costs just £25. If you don't already have one (and why not?!) then buy one now and take advantage of the £5 saving immediately. We expect demand to be high, so book now to avoid disappointment! For further details, especially any advance ticket enquiries or if you are interested in joining us as a volunteer, please contact Matthew Lacey on 01428 683120, or email cinema.admin@chiddingfold-hall.org.uk That's all for now, hope to see you at a screening soon!

Licensed Bar & refreshments before showing and in interval
A Channel 5 production company came to Chiddingfold Village Hall Cinema on Thursday night, 5 February
to film the Sing-along production of 'Mamma Mia'
The Village Hall Cinema attracted a good crowd from all around Chiddingfold for this performance.
It was a lively evening with lots of singing and even dancing - More
Village Hall
Coxcombe Lane,
Chiddingfold, Surrey GU8 4QA www.chiddingfold-hall.org.uk/
Village Hall
---
November 24, 2011

If anyone phones you up about problems with your computer
Read this
http://forums.moneysavingexpert.com/showthread.php?t=1424731
---
The Air Ambulance service in Kent, Surrey and Sussex costs around £ 3 million annually to stay airborne. Receiving no funding from the Government or the National Lottery the charity is entirely dependent upon the generosity of the public to support the two helicopters, based at Marden and Dunsfold.
October 18, 2011
Two new specialist doctors have joined life-saving charity the Kent, Surrey and Sussex Air Ambulance Dr Magnus Nelson was born in Canterbury, grew up in Wingham and went to Sir Roger Manwoods School in Sandwich. He joins the charity on a six-month secondment from the Royal Sussex County Hospital in Brighton Dr
Mark Salmon joins the trust on a 12-month secondment after also working at St George's where he qualified in 2003.

More on The Air Ambulance
Surrey Air Ambulance is a charity which relies almost entirely on public donations and receives no National Lottery funding.
The helicopter carries a specialist doctor and Critical Care Paramedic who can carry out advanced medical procedures at the scene, giving patients the best chance and quality of survival.
---
International News
What is happening in the middle East!
---
Help needed at Lunch Club!

Could you help us once a month on a Friday?
We are seeking volunteers to help lay tables, serve and clear away for our over 60's Lunch Club
from 10.30am to about 2pm with lunch included.
It is rewarding and friendly and we are happy to work around the school term times.
You are more than welcome to come and see how we do it all with no obligation.
Just contact Georgia on 68 3120 or email for more details.
---

…and finally
If you do run into debt problems, don't ignore them and hope they will go away - they won't.
Get advice as early as possible. See the Citizens Advice website,
www.adviceguide.org.uk on how
confidential, independent money advice.
www.adviceguide.org.uk
---
I've written many pieces in our Parish magazine about our bells;
at St Mary's Chiddingfold
John

.

By now I hope you appreciate that we have a very special legacy in these bells, and I do hope that the village is a much better place for having them. (It would be a very sad thing to NOT have them surely!)

However, I, and the other bell ringers, are mindful that our ringing is intrusive, (loud).
Despite our best efforts, there are occasions when the music is not at it's best, particularly when practice and learners are involved! Whilst we have some sound-control, the sound of the bells does reach parts that other music does not!

So I am asking the village, and anyone else affected, to let me know your views - More
---
About Chiddingfoldnews.org.uk
New Parish council web site www.chiddingfold-pc.gov.uk/ - Click Here
The idea is a local news magazine not in competition with the Parish Magazine
Parish Magazine
The Parish Magazine.
60p per copy, £7 annual subscription
Copy date 16th every month
except December,when it is 11th.
Parish Magazine
Parish council web site
www.chiddingfold-pc.gov.uk/ - Click Here

Neighborhood Policing Local Contact

The Mobile Police Counter will be in Chiddingfold which allows you to access the majority of services available at a police station front counter.
Location The Banking House, The Green,Chiddingfold, Surrey GU8 4TU
A local neighbourhood officer will also be available. More
Don't Panic Chiddingfold does not have
heath / bush fires - Earthquakes - Tsunamis -
Only some parts of the village gets floods
In 1987 the electric was off for 10 days we managed
- More
---
December 3, 2010
For life-threatening emergencies please dial 999.
For immediate help with general local issues please contact the Parish Office:
T: 01428 683906
E: clerk@chiddingfold-pc.gov.uk
For general emergency information, please visit the Waverley Borough Council website -
http://www.waverley.gov.uk

---
To send stories or articles Contact us - see below
Articles preferred as attachments in Rich Text Format &nbsp &nbsp any pictures as separate attachments
Home
News
Music
Contacts
Archive
This Page

Originally what was on at
Chiddingfold Music Club
that web page is just a menu now

For listing music events in the area,
mainly electric rock and blues
for music events

Bands that have been listed here
or are booked in the future
Band details

Contacts is a list of organizations and businesses in the village and phone numbers and e-mail addresses
some web pages

Archive is where the old stories go
Pictures of Events that was news last year