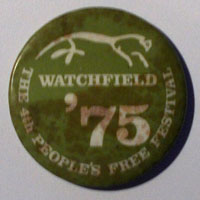 HomeWhats OnContactsArchiveBands
Farncombe Music Club Julian Lewry Music Grayshot Folk Club Red SocksThe Scratchers
RMF 2009Guild Fest 2010 pictures Weyfest 2011 RMF 2011 RMF 2012 Weyfest 2012 Weyfest 2013 Weyfest 2015 Lion Fest 2016 RMF 2017 Final Message Skillway 2017
Chiddingfold Flute Group

Highly Strung: Chiddingfold Ex-Service Men's Club, mid 1986; Ricky Grant: vocals, feedback, guitar; Kev Mitchell: electric bass; Andy Trapp: drums. Stick Factory Blues
Stick Factory Blues may not be very good but how many villages had walkingstick factories once there were 2 in Chiddingfold now there are none

Local Friendly Guitar Shop
G K Guitars
140 High St Godalming
Opp. Richmound Arms
Follow G K Guitars

Record Corner Local Record Shop
Pound Lane, Godalming
GU7 18X 01483 422006
Music Home Page
---
February 6, 2018

JOSH SMITH SATURDAY, FEBRUARY 10th.
£16 + £1·50

Booking Fee WILFRED NOYCE CENTRE, in Godalming GU7 1DY 7.15pm doors
Hailed by Joe Bonamassa as one of his 'favourite musicians on the planet', Los Angeles bluesman Josh Smith plays the Wilfred Noyce Centre, Godalming on Saturday 10th February. Alongside being a tirelessly touring and recording artist in his own right, Josh has also been a much in-demand sideman, including work for the likes of Raphael Saadiq, and American Idol winner Taylor Hicks.

Ticket info here: https://thelittleboxoffice.com/eclectic/event/view/76065

Video: https://www.dropbox.com/s/hw7tjaa2cak70yq/Promo%20BOTH.mp4?dl=0
---
Weyfest 2018 August 17th-19th
http://www.weyfest.co.uk/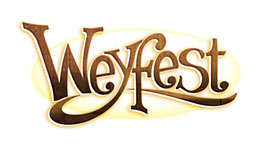 The Rural Life Centre, Reeds Road, Tilford, GU10 2DL


---
* * *



Julian Lewry Music
Farncombe Music Club

Updated February 9, 2018



Grayshot Folk Club

Updated November 13, 2015




More news and events in the future!
More music events coming !!
Chiddingfoldnews do our best, not responsible for inaccuracies

Cookie Policy