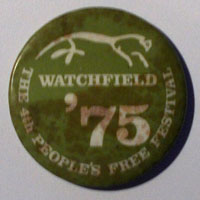 HomeWhats OnContactsArchiveBands
Farncombe Music Club Julian Lewry Music Grayshot Folk Club Red SocksThe Scratchers
RMF 2009Guild Fest 2010 pictures Weyfest 2011 RMF 2011 RMF 2012 Weyfest 2012 Weyfest 2013 Weyfest 2015 Lion Fest 2016 RMF 2017 Final Message
Chiddingfold Flute Group
Highly Strung: Chiddingfold Ex-Service Men's Club, mid 1986; Ricky Grant: vocals, feedback, guitar; Kev Mitchell: electric bass; Andy Trapp: drums. Stick Factory Blues
Stick Factory Blues may not be very good but how many villages had walkingstick factories once there were 2 in Chiddingfold now there are none

Local Friendly Guitar Shop
G K Guitars
140 High St Godalming
Opp. Richmound Arms
Follow G K Guitars
Music Home Page
<!*****************--END OF CLASS = MUSIC-PICS *****************-->
Rock n' Rollin' Blues & Soul Party with Cryin' Out Loud and Uncle Buck in aid of the local Godalming charity Skillway Licensed bar and bar food.
Tickets £10 in advance WeGotTickets and from Record Corner and The Star Pub or £12 on the door .
Skillway is a small charity based in Godalming and is one half of the W C T Charity. The workshops are housed in the disused chapel buildings of Nightingale Cemetery.
The aim of Skillway is to motivate and instil confidence in disadvantaged or disengaged young people by teaching them practical workshop skills. The students we work with are generally finding it hard to accept and work within the very academic environment of school, or are home-tutored.
The students enjoy our 'hands on ' learning delivered by volunteer skilled craftsmen, with long standing experience of their specialist trades.
The students are treated as young adults in an environment unlike school and are prepared for the world of work, and/or further training in specialist Colleges, or Apprenticeships

---
Weyfest 2017 August 18th-20th
http://www.weyfest.co.uk/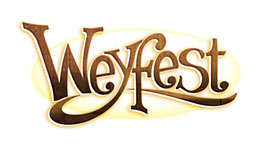 The Rural Life Centre, Reeds Road, Tilford, GU10 2DL


---
July 5, 2017

---
* * *



Julian Lewry Music
Farncombe Music Club

Updated December 4, 2017



Grayshot Folk Club

Updated November 13, 2015




More news and events in the future!
More music events coming !!
Chiddingfoldnews do our best, not responsible for inaccuracies

Cookie Policy