Home Music Contacts Archive Whats-on
Haslemere Rotary 2016 Elephant Stampede in Chiddingfold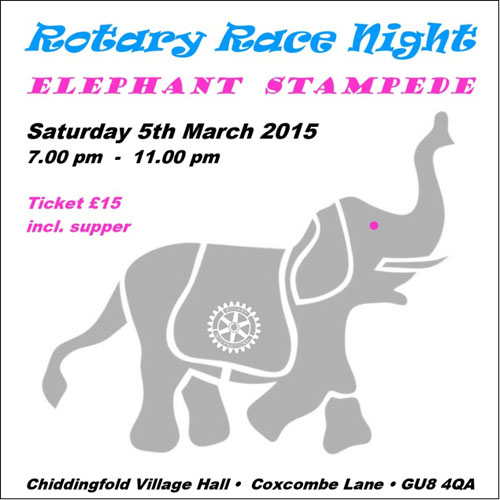 The Rotary Club of Haslemere would like to invite you to an evening of fun and entertainment on Saturday 5th March 2016. The Village Hall doors will open at 7.00 pm to warm up for hand wound elephants, a tote and a bar.
To regain your strength a curry supper will be served mid-evening (vegetarian lasagne on request, please advise upfront). In total seven races will take place.
This year's Elephant Stampede will be in aid of "Global Sight Solutions". The project is an avoidable blindness programme which serves those in India and Africa who are too poor to access their own medical care.
The charity provides assessment camps, surgical equipment and surgeon training such that free eye operations and treatment are available. .

Tickets cost £15 per head

from Mike Jones (01428 683844)

or Jenny Mason (01428 684747).

Haslemere Rotary Christmas Collections Round-up

Christmas in Chiddingfold
---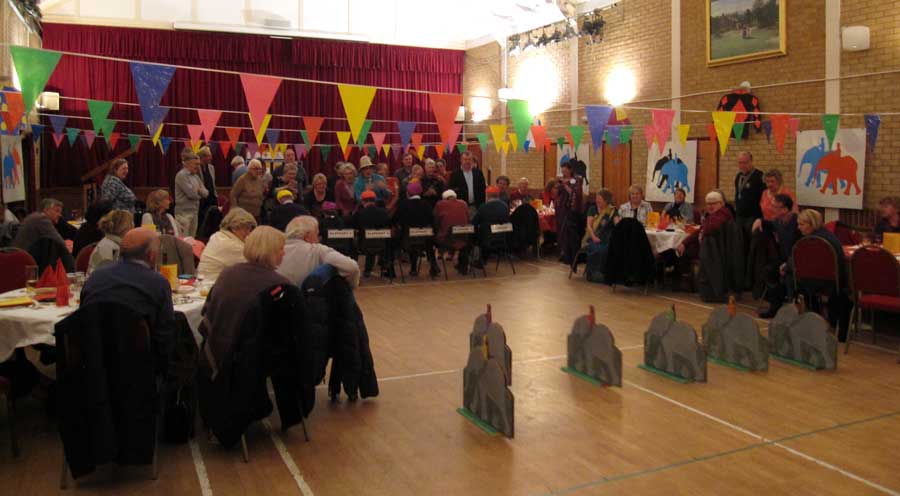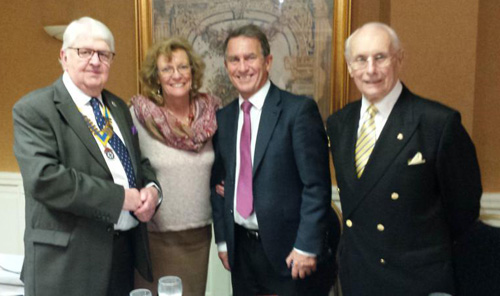 Garry Richardson (2nd right)
entertained the guests with his after-dinner speech

Energetic Fun(d)raisers totalled £ 1800
Garry Richardson is a household name when it comes to excellent sport coverage in the UK. It was therefore no surprise that all guests at the recent Rotary Charity Dinner on 20th February enjoyed his colourful and energetic speech spanning many decades and events of his career in sport broadcasting.
All money raised through the Dinner (almost £600) will help to support our local charities, The Shooting Start Chase and the Haslemere Day Centre of The Alzheimers Society
The Annual Rotary Race Night is a popular fixture in the local event calendar of March. This year's Elephant Stampede on 5th March in Chiddingfold was another successful evening raising £1200 for Global Sight Solutions. Energetic Mahouts did their best to race their hand-drawn elephants towards the finish line, always driven forward by enthusiastic fans and supporters. Bets were placed and rosettes won, whilst an incredible curry served by the local Treacle's Tea Shop provided sustenance during the interval. After six races the successful Mahouts competed in the final "The Global Sight Solutions Stampede" to win a vintage carved elephant walking stick and the coveted Silver Trophy.
Many thanks to all enthusiasts sponsoring races, horses and placing their bets to enable the Rotary Club of Haslemere in their efforts to support this international charity event

If you enjoy social activities whilst supporting your communities why not contact the Club and come along to a meeting?
Please visit www.haslemererotary.org for more details.
Tel: 01428 645849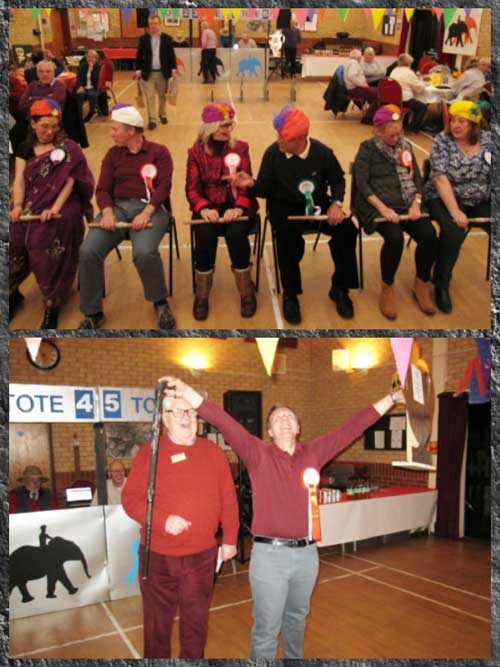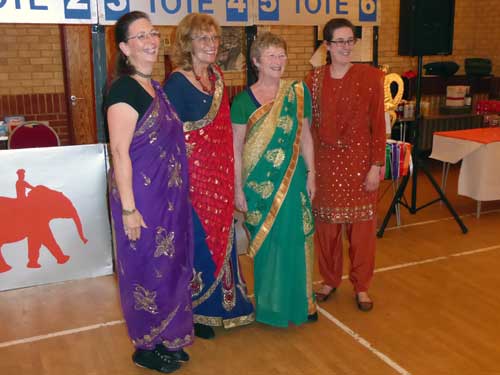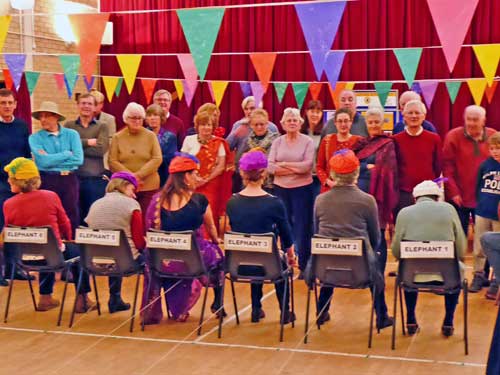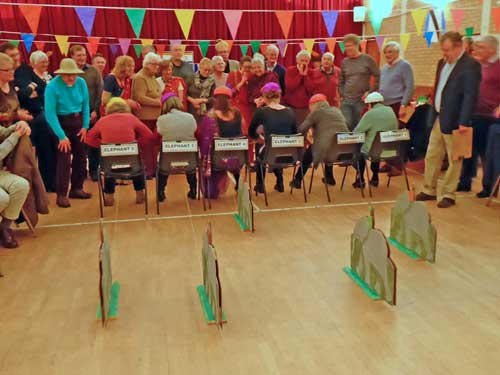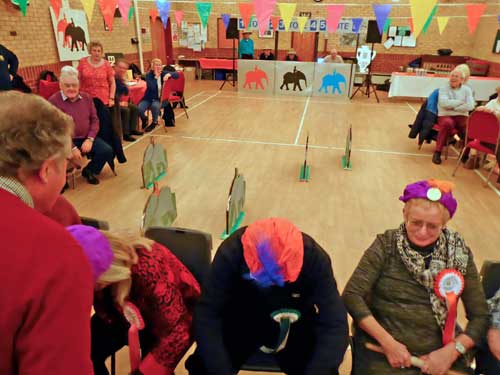 4 above photos by Rob Terry
Press relase from Haslemere Rotary Recived March 11, 2016