Home Music Contacts Archive Whats-on

FERNHURST REVELS is on Sunday 19th May
at the Recreation Ground near the Red Lion GU27 3HY.
Another wonderful Fernhurst Revels is being planed
Previous Fernhurst Revels 2015 2016 2017 Offical Revels web site

Fernhurst Revels Video George's Coastline Jazz Band

---
This year the procession will start from Church Road at 12.45, the Crowning of the May Queen Jasmine Brimacombe is at 1pm, then St George will fight the Dragon, the May Pole Dancers will perform.The Fancy Dress will be judged and the Revels are declared open. You will find lots of wonderful stall's plus a Fun Dog Show, Punch & Judy, Falconry Display, Tom Talking Reptiles, Classic Car Show, Archery, Laser Tag, Children's Games and Race's ,George's Coastline Jazz Band, lots of hot and cold food.
Teas and Cakes and of course a Beer Tent. FREE ENTRY AND PARKING.
For more information contact Judith Turner 01428 653790.
Wonderful Food Stalls

Last years stalls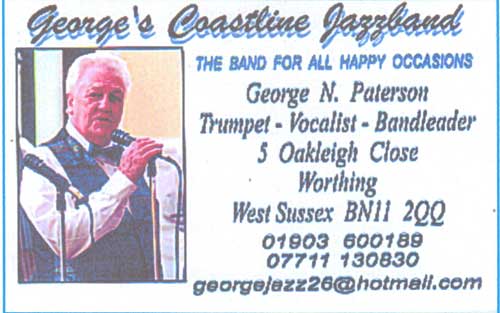 Java Script not Enabled
Photo from 2017 Revels
Click Here
************