December 14, 2011 Chiddingfoldnews Home Music Archive Contacts Whats-on


The Years Between

Filmed in Chiddingfold in 1945


---

Our new cinema equipment!
Yes, after much planning everything is on course for us to have our new projector, screen, sound system and acoustic panels installed over the October half-term. To celebrate, we're going to be holding a special event...
The Years Between, Thursday 17 November from 6:30pm. To celebrate the official opening of our new cinema equipment we are holding a special gala evening, complete with red carpets (and maybe even flashbulbs). The centrepiece will be a screening of the film The Years Between, shot on location in and around Chiddingfold starring Michael Redgrave, Valerie Hobson and Flora Robson. There will also be other archive footage, photographs and a short introduction with long-time Chiddingfold residents on their memories of the shoot (and sometimes of appearing in the movie themselves).

After the formal opening by the Mayor of Waverley there follows a screening of The Years Between, shot on location in Chiddingfold in 1945. Based on a successful play by Daphne du Maurier, and starring Michael Redgrave, Valerie Hobson and Flora Robson, The Years Between is a wartime melodrama about a young woman who turns to politics after the reported death in action of her soldier M.P. husband.

As well as featuring many local landmarks the film includes footage of the genuine VJ day celebrations in the village including some of the earliest recorded scenes of Chiddingfold's famous bonfire. You may even spot former village residents amongst the extras.

The screening will be accompanied by an exhibition of research on the film, its Oscar-winning production team and their relationship with the village, complete with reflections and interviews from those who were there. There will also be a 1940's costume competition and a wide variety of refreshments.

Tickets cost £10 each and are available in advance from the Village Post Office


.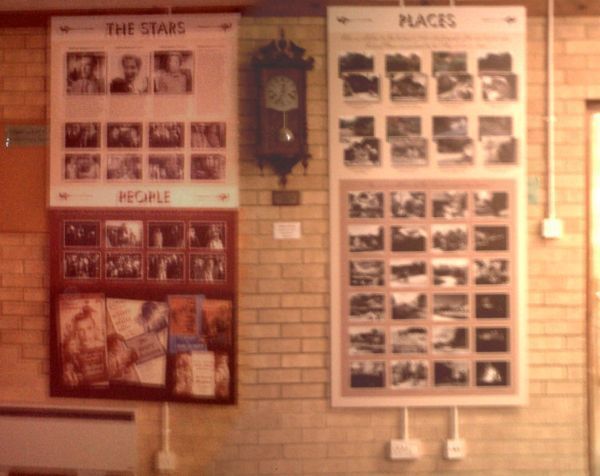 Back by special demard
Many of you missed out on tickets owing to high demand. Therefore pleased to announce that have decided to show The Years Between again on Saturday 3 December at 7:00pm, and give you all a second chance to come and see Chiddingfold on film on the big screen. Tickets will be our usual cinema rate of £5
---
www.chiddingfold-hall.org.uk/ Village Hall
Chiddingfold Village Hall Cinema
Village Hall Coxcombe Lane, Chiddingfold, Surrey GU8 4QA