ChiddingfoldNews April 1, 2012 Home Music Contacts Archive Whats-on

Wings & Wheels to Showcase
Aerodromes Iconic History at 2012 Show


Scientists Marvel At Invisible Aircraft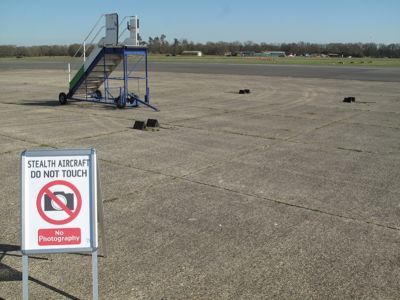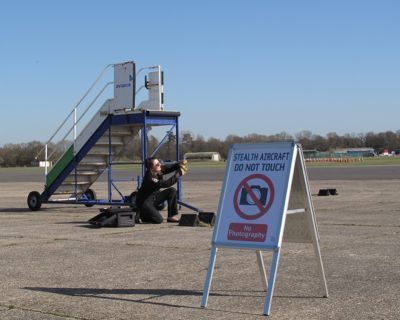 Hope we are allowed to publish these photos
Baffling scientists, engineers, academics and general egg-heads throughout the UK and around the world, the boffins at the underground aircraft testing facility at Dunsfold Aerodrome in Surrey have today revealed the mind boggling and unique prototype of the eagerly anticipated and never before seen 'Stealth' aircraft.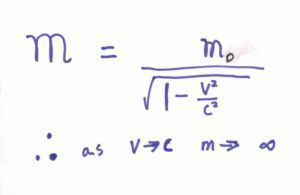 Aviation manufacturers have been incorporating stealth technology in a number of recent military developments but it is the introduction of Dunsfold Aerodrome's inaugural aircraft which truly encompasses the undetectable nature of the plane and has deservingly adopted the official title of 'Stealth'.
Invisible to the naked eye, the aircraft has been manufactured incorporating a variety of technologies to prevent its detection including a combination of features which interfere with radar and even reduce visibility in the infrared, visual, audio and radio frequency spectrum. Remotely operated, the jet is complete with long range missiles and automated weapons systems and fuelled by renewable energy can reach speeds in excess of 186,282 miles per second.
Professor W. Ings, who has been running the project at Dunsfold Aerodrome for over a decade, comments, "Dunsfold Aerodrome is known throughout its history as Surrey's most secret airfield and has been the breeding ground for many outstanding aviation developments over the last 70 years. The facilities here have provided the perfect top-secret location in which to develop the Stealth prototype and we are delighted that we can finally reveal this incredible machine."
Stealth will be on display at Dunsfold Aerodrome throughout the year and the manufacturers announced, at today's launch, that the aircraft will be making its first official flight as it joins an array of military and civilian aircraft as part of the already impressive display line-up at Wings & Wheels over the August Bank Holiday.
Nancy Edwards, Wings & Wheels Event Manager, comments, "We are honoured and thrilled to confirm that the Stealth aircraft will be headlining Wings & Wheels in 2012. Each year we invite unique displays to take part in the event and Stealth will join other new show items including the RAF King Air display and Tornado GR4 role demo to complete a fantastic 5 hour air display which will take place on 26th & 27th August."
Tickets to experience the visual thrill of Stealth at Wings & Wheels 2012 are available now and start from just £18 for adults, £40 for a family (2 adults and 3 children aged 5 – 15yrs), £5 for children aged between 5 and 15yrs and under 5s are free. For more information visit www.wingsandwheels.net or to book tickets call 08712 305572.
c = 1÷ √( ε0 × μ0 )