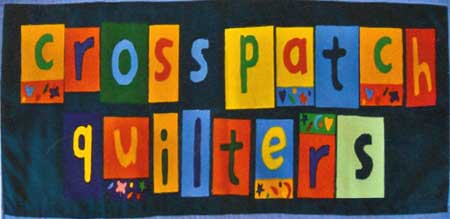 01483 428 057
Last Modified: Chiddingfold news
Chiddingfold Crosspatch Quilters
Affiliated to The Quilters' Guild -Link
Did you know that Crosspatch Quilters have been meeting in Chiddingfold for the last seven years and have just completed their first year at The Villagers.
The group currently has twenty one members and meets regularly on the third Tuesday of the month from 10.00am to 2.00pm.
It is a very relaxed and friendly group of people who enjoy sewing together . Our aim is to work on our own quilts for four hours at meetings interspersed with the occasional workshop or speaker and by sharing our knowledge and ideas.
Oh yes - and plenty of coffee and chat! We have just taken 25 quilts to the Special Care Baby Unit at the Royal Surrey County Hospital.
If you are interested in joining Crosspatch please telephone Val George on 01483 428057 . There are a few places available at present.

To Book The Villagers for your own use;



Chiddingfoldnews do our best, not responsible for inaccuracies
Cookie policy