Chiddingfoldnews December 13, 2011
Home Music Contacts Archive Whats-on

November 7, 2011

Heilike Vähi Found safe and well
Police appeal for sightings of missing Hydestile resident
Surrey Police can confirm that the 22-year-old woman missing from the Hydestile area of Godalming has been located.
Helike Vähi was found safe and well on Tuesday, 6 December. She had been reported missing from her home on Wednesday, 2 November 2011.
Officers would like to thank the media and members of the public for their assistance during the search for her.
---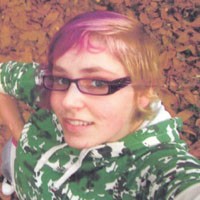 Heilike Vähi Surrey Police is growing concern for the welfare of a woman who has been reported missing from her home in Hydestile, near Godalming.
Heilike Vähi, 22, who is originally from Estonia, was last seen at 3.30pm on Wednesday (2 November).
She is described as a white woman, of a fair complexion, with dyed orange, dreadlocked hair and blue eyes.
She has piercings to her right wrist and nose and wears glasses. Miss Vähi is known to regularly walk from Hydon Heath towards Godalming via Eaton Green and Busbridge Woods.
Sergeant Diane Bookham said: "This is completely out of character for Miss Vähi and is obviously of great concern to her family in Estonia and friends here in Surrey.
I would appeal to anyone who sees a woman matching her description to call 101, quoting reference M/11/1098. Similarly, I would ask Miss Vähi herself to call us, or come into a police station, to confirm that she is safe and well.
Alternatively, information can be passed to independent charity Crimestoppers anonymously and free of charge by calling 0800 555 111.
Please can you forward to as many people as possible

From webmaster
If more information was aviable I would pass it on; also would like translation into Estonian