Chiddingfoldnews May 31, 2010 Home Music Contacts Archive Whats-on

May 31 2010
English Rural Housing Association
CHIDDINGFOLD INFORMATION DAY
Thursday 27 May 3.30 - 7.30 Village Hall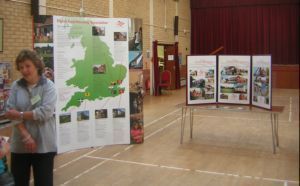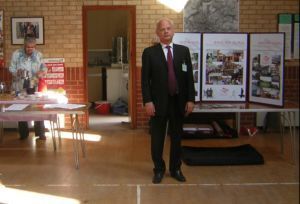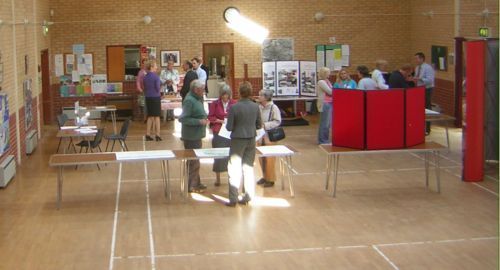 ---
UPDATED September 12, 2010
Planning Application WA/2010/1350 Erection of 8 local needs affordable dwellings

with associated access drives and car parking.
---
What is the Information Day all about ?
It is an opportunity for you to look at the proposed plans for a development of eight affordable homes for local people in Chiddingfold Parish.
You will be able to view and discuss the proposals with English Rural Housing Association
There is also an opportunity to make written comments and if you are looking for affordable housing in the village, register an interest.
Why are you building more affordable homes in Chiddingfold ?
Local councillors, have long had concerns that young people were leaving the village because of the lack of affordable housing and concerned on the impact this could have on the future sustainability of the village, commissioned a Housing Needs Survey in 2005 to obtain a clearer picture of the housing need in the village.
The 2005 survey identified 29 households, from a broad spectrum of the community, including; single people, couples and local families who were unable to access a home suitable for their needs.
More recent evidence shows that the 2005 survey underestimates the need in the village. Waverley Borough Council now has over 40 applicants with a local connection to Chiddingfold waiting on their Housing Needs Register.
The Parish Council have expressed a wish to develop a local needs housing scheme for the long term benefit of the community. This proposal shows a development of eight affordable homes which would go towards assisting some of the local people in housing need.
Who is behind this proposal?
English Rural Housing Association is a Registered Social Landlord and one of the country's leading developers of affordable housing in small villages. In Surrey, we currently own and manage 15 affordable housing schemes, including new homes at Queens Mead and older Coopers Cottages. We also manage properties in the villages of Bramley, Dunsfold, Elstead, Ewhurst, Hambledon, Milford and Wormley.
English Rural is a not for profit organisation and raises its capital funding through a mixture of grants from the Homes and Communities Agency (formerly the Housing Corporation) and commercial loans.
How can I register an interest for one of the home?
English Rural is asking all those with a housing need, who are interested in applying for one of the proposed homes, to fill a registration of interest form. These forms will be available at the event . Alternatively by telephoning 020 7820 7933 or emailing info@englishrural.org.uk.
It is also extremely important that you register with Waverley Borough Council at http://www.waverleyhomechoice.org.uk/
What type of properties will be built?
All the properties are either for rent or shared ownership and will include 1, 2 and 3 bedroom properties. Our properties can never be sold on the open market and they are reserved in perpetuity for people with a strong local connection to the Parish. The tenure split between rented and shared ownership will be finalised following an analysis of the households who register an interest after this event.
Who are the properties for?
They will be for people who are unable to afford to buy in the Parish, who cannot find rented accommodation and who have a strong local connection to the village and the community.
What is a "local connection"?
A "local connection" includes the following:-
Currently living in the parish and able to demonstrate a minimum of 5 years residence in the village. (priority is given to this which is seen as the strongest local connection)
Previously resident in the parish, unable to afford to move back, having strong family and social links with the village.
A need to live in the parish to be close to older relatives who need some family support.li
" Currently employed or about to take up employment in or near the parish.
If you are not sure whether you have a local connection please speak contact Waverley Borough Council on (01483) 523 121 (Homechoice Helpline), homechoice@waverley.gov.uk (email)
What if there is no one in need - do you bring in people from further away?
In the unlikely event, in future years, a vacancy occurs in one of the properties and no one from the Parish, with the qualifying connection, is in need at that time, then applicants with similar connections to neighbouring Parishes will be considered. The Parishes will be specified in the planning agreement.
What safeguards are there?
Before planning permission is granted, we will enter into a legally enforceable planning agreement with the Local Authority to ensure that the houses are allocated to local people and are not sold on the open market.
Timescale:
Subject to the comments and feedback received at the event in May, English Rural would envisage submitting a formal full planning application to Waverley Borough Council around June/ July 2010.
For further information, please contact:
Nick Hughes, Regional Development Manager, English Rural Housing Association,
Tel: 01483 563758 or email nick.hughes@englishrural.org.uk
FREQUENTLY ASKED QUESTIONS - RIDGLEY ROAD , CHIDDINGFOLD
The land is within the "green belt" and should not be developed.
There are exceptions to this. Waverley Borough Council's policy on Green Belt (Policy H6) states that, in exceptional circumstances, where the Council is satisfied that there is a genuine local need for subsidised affordable housing which cannot be met in some other way, some small scale housing development may be permitted on sites which are within or adjoin the defined rural settlements (which includes Chiddingfold). This exception is subject to the provisions that:-
(a) The site has adequate access to services and amenities, including shops and public transport;
(b) The development is small scale and respects the form and character of the village and would not materially harm the character of the countryside; and
(c) All of the dwellings are subsidised affordable housing and management arrangements exist to ensure the dwellings remain available on this basis to local people in perpetuity.
In this sense Ridgley Road is an "exception site" which meets the criteria laid down by Waverley.
Will this proposal set a precedent and allow further land to be developed?
NO. Any application to develop adjacent land would have to be tested and considered on its own merits, against the local and national planning policies. As Countryside beyond the Green Belt, there would be a presumption against development.
The proposed development may provide an example of a Rural Exceptions Scheme (under Policy H6 as detailed above), but could not itself be used to justify further development.
Are there plans for a second phase of affordable housing?
NO. There are no proposals and English Rural has no legal interest in adjacent land.
The access road continues to the field at the back as the owner requires and is entitled to access for occasional maintenance, usage.
There is an alternative site at the Chiddingfold Club.
The scheme at the Club is to refurbish the Clubhouse and build 12 houses of which 4, as required by planning policy, will be affordable homes. This is not sufficient in itself to meet the needs of Chiddingfold.
The scheme will impact on Local Services
St. Mary's school advises that it is and forecasts it will continue to be oversubscribed in Key Stage 1 (Reception, Year 1 and Year 2) with occasional vacancies occurring further up the school in Key Stage 2 (Year 3, Year 4, Year 5 and Year 6).
However, the rationale behind this housing initiative is to meet the housing needs of local residents. The families are likely therefore to be already resident or employed within the village and both utilise and contribute to local services.
Likewise it is anticipated the households will already be registered with the surgery.
This initiative is not about introducing more households into Chiddingfold, but preventing those who would like to remain among families and friends from having to move out and thereby protecting services.
Traffic
The vehicle movements arising from 8 dwellings will not significantly increase the traffic on Ridgley Road. Vehicle movements recorded in 2006 by Parsons Brinckerhoff were not high, indicating the greater traffic movement was through Woodside Road.
Changes from previous application.
The changes seek to address the specific comments on the mix of dwellings, raised by the Parish Council previously . The previous scheme included 6 x 3BH and 2 x 2BH. The revised proposal includes 2 x 1BF , 4 x 2BH and 2x 3BH. The respective tenure of the dwellings can be finalised at a later date, but initial thoughts are there would be scope for 2 x 2BH to be for shared ownership, the balance being affordable rent. The variety of unit types and tenure will allow a better mix of properties which should facilitate a blend of households sizes.

The revised mix will result in a smaller building footprint and allow for more landscaping, whilst retaining adequate levels of parking of 2 per dwelling for the houses and 1 space for each of the 1 bed flats.
---