ChiddingfoldNews February 1, 2012 Home Music Contacts Archive Whats-on

---
Some thoughts on the New coalition Goverment
Most political parties are internal coalitions,
Their members having a range of views. The idea of broad church parties, and some sort of concesus between the members or between rank and file and the leaders
The Lib - Dems in the past had no main idology In the North they were anti Labour In the South It was Labour has no chance Vote Lib Dem to beat the Torries
In future elections how can the Lib - Dems say the only way to beat the Torries is to vote Lib-Dem
even in Labour held seats
The Academies Bill – marketisation meets sectarianism
Thatcher Years were an less an aberation than we thought
This is the true face of the Tories
10 August 2010

This deficit is not the result of gross misconduct of the general population and is not limited to Britain or the fault of the Labour party. It is a global crisis that originated in meltdown of the financial and banking sector, which arguably the whole western system has been involved in in one way or another, partly because of the lack of regulations and the free reign of the market. And for which the whole western world needs to find ways of dealing with.
The messages that this government are sending out are destructive to morale and self-esteem of this country, they are punishing and threatening. It is a cheap and populist way of throwing up of values, e.g. arts against sciences (what has more grip on reality, what counts more) making the arts marketable and market-oriented. The global financial crisis shows what can happen if markets are the only measure tool.
---
Gary McKinnon's mother hopeful of UK hacker trial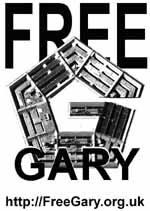 Free Gary

http://freegary.org.uk/

The mother of UK computer hacker Gary McKinnon says she is "confident" the new coalition will halt his extradition to the US as early as next week. Janis Sharp said the Conservatives and Liberal Democrats promised before the election he would be tried in the UK. They would not want to be the type of government which broke its promises as soon as it took power, she said. Glasgow-born Mr McKinnon is accused of breaking into the US military computer system and faces 60 years in jail. The 43-year-old, who has Asperger's syndrome, says he was on a "moral crusade" to find classified documents about UFOs
16 May2010

Some thoughts on the New coalition Goverment
Most political parties are internal coalitions,
Their members having a range of views. The idea of broad church parties, and some sort of concesus between the members or between rank and file and the leaders
Now assume that David Cameron wanted to move the Consertives towards the centre.The older rank and file would not have liked it,and maybe the younger activest also
But with The Lib - Dems in coalition Cameron can modernise his party
Whether or not the Thatcher Years were an aberation or the true face of the Tories we wait and see
---

§ § §


---
20 April 2010

It is all right for the Catholic Church to be against contraception
Altar boys don't get pregnant


"The Pope is accepting some resignations from some bishops who did what he did, ie allowing the transfer of sexual predators to other venues, failing to report crimes to the appropriate authority, seeing the crimes as public relations embarrassments, to the neglect of both law and the victims."
Pope arrives in Malta on first foreign visit since sex scandal
Pope Benedict XVI admitted that the Roman Catholic Church had been "wounded by our sins" as he landed in Malta on his first foreign visit since the explosion of sexual abuse revelations involving priests
Two Maltese MPs have received invitations to the papal mass on Sunday while their unmarried partners were excluded, a Church spokesman said: "Had we also invited the partners ... it would mean that the Church would be condoning cohabitation."
Hypocrisy complaining about what consenting adults do.
Whilst for years covering up and moving kiddy fiddlers until found out big time
February 20, 2010

---
How Does what happened in Dubai
Affect People in Chiddingfold
Consider someone going on holiday to Australia, Thailand , or somewhere else
and stopover on the way and at the airport they could be accused of being an Israeli spy
Habeas corpus does hold much sway in some countries!
Reports have suggested the Hamas commander was in Dubai to buy weapons for the Palestinian Islamist movement, Hamas. ?

The US has long been the largest arms supplier to Israel; under a current 10-year agreement negotiated by the Bush administration the US will provide $30 billion in military aid to Israel. "As the major supplier of weapons to Israel, the USA has a particular obligation to stop any supply that contributes to gross violations of the laws of war and of human rights," says Malcolm Smart, Amnesty's Middle East and North Africa programme director. "To a large extent, Israel's military offensive in Gaza was carried out with weapons, munitions and military equipment supplied by the USA and paid for with US taxpayers' money." For their part, Palestinian militants in Gaza were arming themselves with "unsophisticated weapons" including rockets made in Russia, Iran and China and bought from "clandestine sources", it said. About 1,300 Palestinians were killed and more than 4,000 injured during the three-week conflict. On the Israeli side 13 were killed, including three civilians. Amnesty said Israel's armed forces carried out "direct attacks on civilians and civilian objects in Gaza, and attacks which were disproportionate or indiscriminate". Palestinian militants also fired "indiscriminate rockets" at civilians, Amnesty says. It calls for an independent investigation into violations of international humanitarian law by both sides. Amnesty researchers in Gaza found several weapon fragments after the fighting. One came from a 500lb (227kg) Mark-82 fin-guided bomb, which had markings indicating parts were made by the US company
And no one has been killed or arrested for suppling these !
---
August 18, 2011
8 senior Members of Parliament attend the demonstration
in support of Gary McKinnon at the Home Office
By fg on December 16, 2009 10:27 PM | 16 Comments
How much longer will the Labour government Ministers, and the Home Office senior civil servants, continue to impose their ill thought out, Kafkaesque, Extradition and Computer Misuse legislation and policies, both on Gary McKinnon, and on all of the rest us in the United Kingdom ?
Computer hacker Gary McKinnon is mounting a fresh High Court challenge to stop his extradition to the US.
BBC News 16:56 GMT, Thursday, 10 December 2009
Gary McKinnon is not indicted in the USA on anything to do with the alleged "confidentiality and snoensitivity" of any information he may have gleaned. There are espionage allegations, only unsubstantiated claims of financial damage, not involving the theft of any money or goods.
If ,as he alleges, there were plenty of other hackers from around the world invading the same systems at the same time, then half the crucial witnesses and evidence such as United Kingdom Internet Service provider logfiles and the computer he used, are here in the UK, not in the USA. These may or may not prove that Gary was involved with one of the 97 systems at a particular time, but none of that prima facie evidence has been tested in any court, despite all the Extradition hearings and appeals.
Some of it would have been cross examined under the old extradition Act 1989, which was in force when Gary was arrested in 2002., but the retrospectively applied Extradition Act 2003 has prevented that.
http://www.avianweb.com/plasticinouroceans.html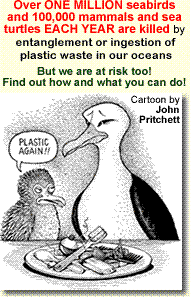 avianweb.com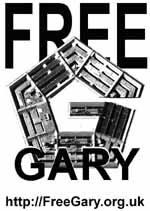 Free Gary

http://freegary.org.uk/



http://freegary.org.uk/


What is Asperger Syndrone National Autistc Society web-site
---
Free Gary McKinnon
From The Times
October 17, 2009
Pentagon hacker wins a US extradition delay
for psychiatric review
Frances Gibb, Legal Editor
Lawyers for the Home Secretary
have agreed to delay moves to extradite Gary McKinnon,
the computer hacker, pending a review of fresh psychiatric evidence.
Last week Mr McKinnon, who has Asperger's syndrome,
was refused permission to take his case to the Supreme Court
and faced 14 days to make representations.
But government lawyers have now said
that they will set aside the 14-day deadline
to take time for consideration of the evidence.
Karen Todner, Mr McKinnon's lawyer, said:
"We do take some hope from this.
It is the first time that Alan Johnson
will have a proper opportunity to consider the reports in this case
and it shows that he is taking it seriously.
In the meantime we don't want to be hammering on his door."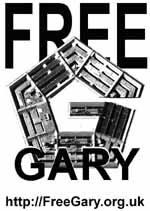 Free Gary

http://freegary.org.uk/

http://www.avianweb.com/plasticinouroceans.html Gary was indicted by a US court in November 2002, accused of "hacking" into over 90 US Military computer systems from here in the UK. The unjust treatment of British citizens (and others) when facing the might of the US Military "justice" system, which practices detention without trial in Guantanamo Bay and elsewhere, and stands accused of making use of torture by allied regimes ("extraordinary rendition") is an ongoing scandal. It cannot be excused even by a "war on terror". It seems only just that Gary should face any charges in a British court, and to serve any sentence, if he is found guilty, in a British prison.