March 4, 2020
Home Archive Music Contacts Whats-on Tipteerers
February 13, 2020

A283 Road Closure at Cherfold
NOW OPEN
The morning of Thursday 13th Febuary there was reports of Petworth Road closed at the Chiddingfold Golf Club because of a flood.
The real reason was that Thames Water had to open up both sides of the road , as a 6 inch water mail was leaking.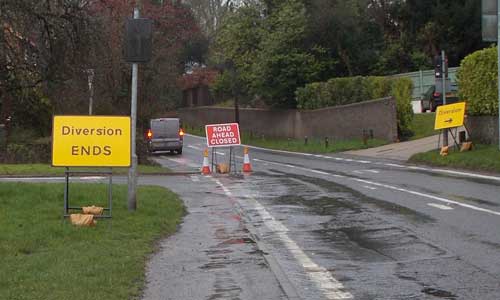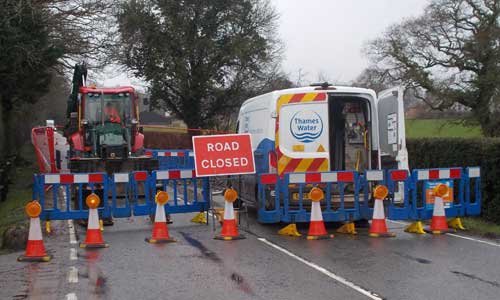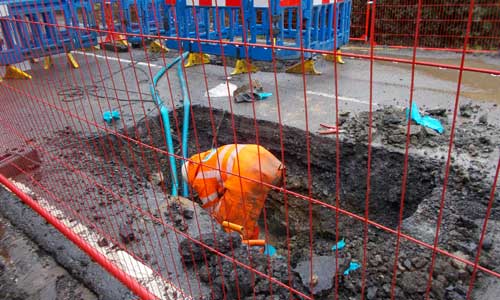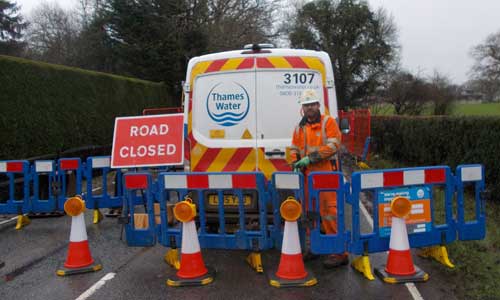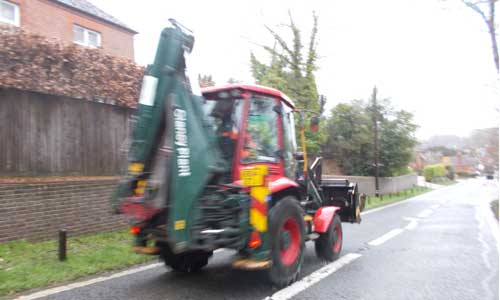 Part of E-Mail from Surrey County Council
Enquiry regarding: Thames Water emergency works
Thank you for your enquiry which has been passed to us in the Streetworks team and thank you for your comments.
Our Streetworks Officer has advised that he was on site for most of the day on Thursday trying to get Thames Water to improve their signage as it was very poor when he arrived.
This email is in reference to the enquiry made on 14 February 2020
Highways Enquiry - Resident reported that there was no signs advising drivers coming from Haslemere that Petworth Road, Chiddingfold would be shut.
This is regarding emergency works by Thames Water.
I informed the resident that the road had reopened today at 12pm but he wanted us to be aware of this issue.